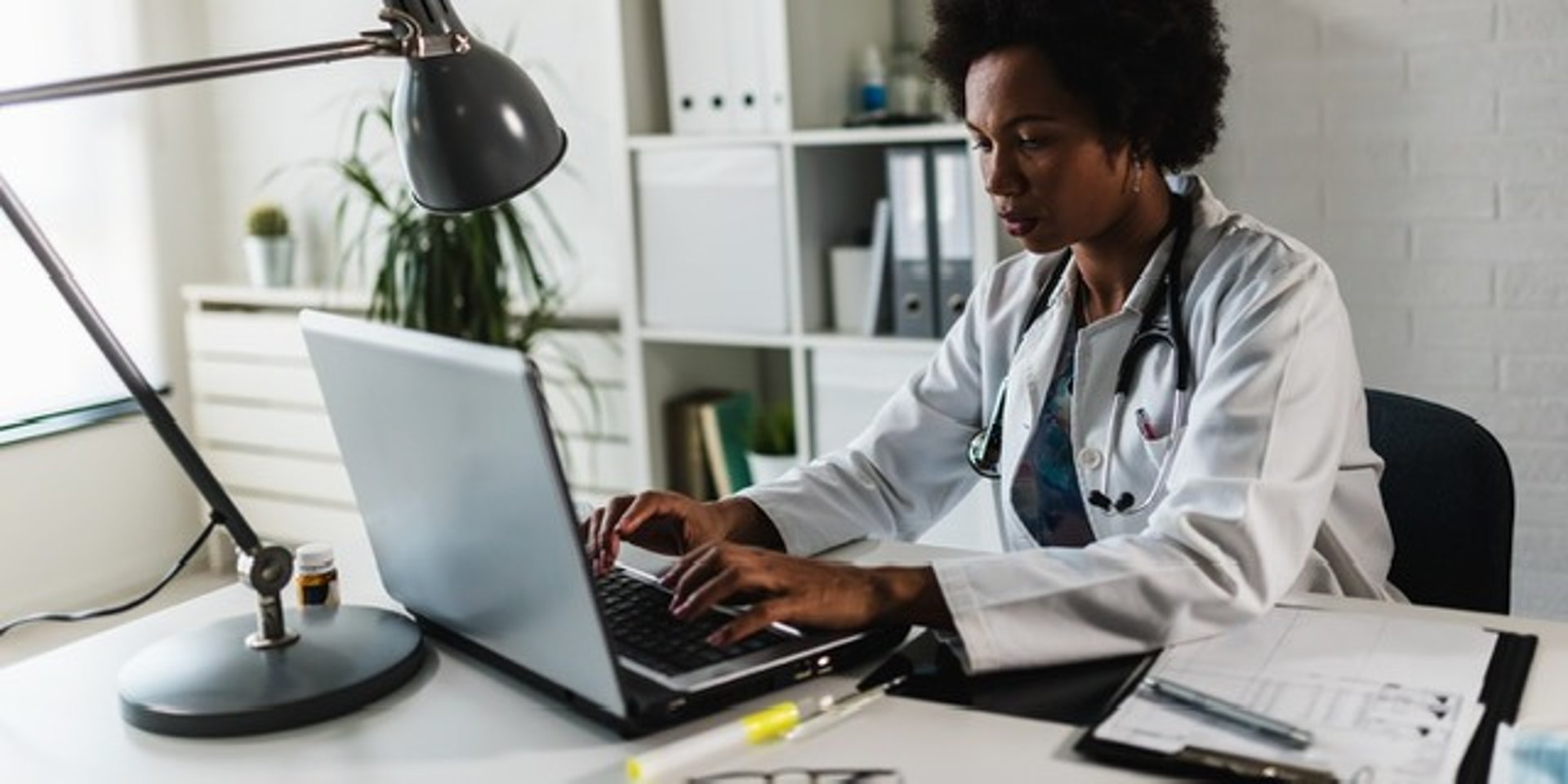 OBJECTIVE The objective of the Dialysis Technician training program is to prepare students with the necessary knowledge, skills, and competencies to become competent and safe Dialysis Technicians. The program is designed to provide students with a comprehensive and rigorous education in the principles and practices of dialysis technology, including patient care, equipment operation and maintenance, infection control, and safety protocols.

DESCRIPTION The Dialysis Technician program will provide training for those who wish to work in clinical and administrative areas of Renal healthcare and enable students to gain knowledge and skills necessary for employment in a medical setting. Students develop skills in front-office administration with an introduction to health insurance and basic billing practices. The clinical portion focuses on direct renal patient contact and typical clinical and laboratory skills, such as dialyzing procedures, phlebotomy, fistula care, canalization, injections, and lab screenings. Students also learn to observe Universal Precautions, OSHA regulations, HIPAA requirements, confidentiality, and the legal aspects applicable to any healthcare environment. The duties of dialysis technicians vary from clinical setting to clinical setting depending on the location, size, and specialty. In small practices, dialysis technicians are usually "generalists," handling both administrative and clinical duties.
EXTERNSHIP An externship course is included in this program to provide students with the opportunity to apply their knowledge and skills to real-life situations in a healthcare setting. Students are required to complete the required externship hours and other related learning activities prior to graduation. Students are not paid for work performed at the externship site.
CREDENTIALING EXAMS The program is compliant with the Dialysis Technician Therapy Standards, providing graduates with the ability to test for the Dialysis Technician certification with Bonnet or equivalent examination.
Week 1:
Introduction to Dialysis Therapy
⦁ Overview of dialysis therapy
⦁ History of dialysis
⦁ Basics of kidney function
⦁ Patient assessment and evaluation
Week 2:
Anatomy and Physiology of the Kidney
⦁ Renal system anatomy
⦁ Renal function and mechanisms
⦁ Fluid and electrolyte balance
⦁ Acid-base balance
Week 3:
Renal Failure
⦁ Overview of renal failure
⦁ Types of renal failure
⦁ Causes and symptoms of renal failure
⦁ Complications of renal failure
Week 4:
Dialysis Principles and Modalities
⦁ Principles of dialysis
⦁ Types of dialysis modalities
⦁ Hemodialysis
⦁ Peritoneal dialysis
Week 5:
Hemodialysis Equipment
⦁ Overview of hemodialysis equipment
⦁ Dialysis machine components
⦁ Dialyzer types
⦁ Blood tubing systems
Week 6:
Hemodialysis Procedures
⦁ Pre-treatment assessment and evaluation
⦁ Vascular access for hemodialysis
⦁ Blood sampling
⦁ Dialysate preparation and delivery
Week 7:
Hemodialysis Complications and Management
⦁ Dialysis complications overview
⦁ Common complications and their management
⦁ Monitoring during hemodialysis
⦁ CPR/SAV procedure
Week 8:
Water Treatment and Dialysate Management
⦁ Introduction to dialysate treatment
⦁ Water treatment standards and regulation
⦁ Reverse osmosis systems
⦁ Dialysate composition and delivery
Week9
Infection Control and Safety
⦁ Overview of infections control
⦁ Infection prevention and control measures
⦁ Personal protective equipment
⦁ Safety protocols and emergency response
Week 10:
Patient Care and Education
⦁ Patient care protocols
⦁ Patient education
⦁ Psychosocial care considerations
⦁ Nutritional management
Week 11 Peritoneal Dialysis
⦁ Overview of peritoneal dialysis
⦁ Peritoneal dialysis catheter insertion
⦁ Peritoneal dialysis dialysate installation
⦁ Care and maintenance of the peritoneal dialysis catheter
Week 12:
Peritoneal Dialysis Procedures and Complications
⦁ Peritoneal dialysis procedures
⦁ Common complications and their management
⦁ Monitoring peritoneal dialysis
⦁ Exit site and peritoneal catheter care
Week 13:
Medications Used in Dialysis
⦁ Medications for dialysis patients
⦁ Administration guidelines and precautions
⦁ Adverse reactions and side effects
Week 14:
Lab Values and Interpretation
⦁ Introduction to lab values
⦁ Interpretation of lab values for renal patients
⦁ Blood gas analysis
⦁ Coagulation profiles
Week 15:
Dialysis Patient Management
⦁ Comprehensive case management
⦁ Evaluation of dialysis patients
⦁ Health promotion and transportation
Week 16:
Ethical Considerations and Professionalism
⦁ Overview of ethical considerations in dialysis care
⦁ Cultural sensitivity
⦁ Professionalism in Dialysis care
⦁ Emotional support techniques
Week 17: Communication
⦁ Communication overview
⦁ Patient-centered communication
⦁ Written and verbal communication
⦁ Active listening techniques
Week 18:
Practice Management
⦁ Dialysis facility management
⦁ Government regulations
⦁ Quality management frameworks
⦁ Financial concerns and billing
Week 19:
Patient Rights and Responsibilities
⦁ Patient's bill of rights
⦁ Patient advocacy and education
⦁ Responsibilities of patient
Week 20:
Documentation
⦁ Documentations overview
⦁ Types of documentation
⦁ Legal aspects of documentation
⦁ Electronic documentation
Week 21:
Transplantation
⦁ Overview of Kidney transplantation
⦁ Assessment of kidney transplant candidates
⦁ Living donor and deceased donor kidney transplantation
⦁ Post-transplant care
Week 22:
Paediatric Dialysis
⦁ Overview of Paediatric dialysis
⦁ Differences in dialysis for children
⦁ Perinatal care
⦁ Adolescent care
Week 23:
Geriatric Dialysis
⦁ Overview of Geriatric dialysis
⦁ Diagnosing and treating complications unique to elderly
⦁ Social considerations
⦁ Nutrition management for elderly patients
Week 24:
High flux Hemodialysis
⦁ Introduction to hemodiafiltration
⦁ Haemodialysis compatible with hemodiafiltration
⦁ Prescription of hemodiafiltration
⦁ Complications and management
Week 25:
Acute Hemodialysis
⦁ Overview of Acute hemodialysis
⦁ Patient-specific considerations
⦁ Access considerations
⦁ Complications and management
Week 26:
Home Hemodialysis
⦁ Overview of Home hemodialysis
⦁ Patient suitability for home hemodialysis
⦁ Training and setup
⦁ Home hemodialysis complications and management
Week 27:
Dialysis Access
⦁ Overview of Access Procedures
⦁ Vascular access assessment
⦁ Maintenance of Access
⦁ Access related complications
Week 28:
Anatomy and function of The Heart
⦁ The structure of the heart
⦁ The function of the heart
⦁ The electrical system of the heart
⦁ Diagnostic tests of the heart
Week 29:
Cardiovascular Diseases and Dialysis
⦁ Overview of cardiovascular diseases
⦁ Diagnosis and management of cardiovascular diseases in Dialysis patients
⦁ ECG interpretation
⦁ Coronary artery disease
Week 30:
Monitoring and Management of Blood Pressure
⦁ Blood pressure regulation mechanisms
⦁ Common causes of hypertension
⦁ Hypotension and it's management
⦁ Pharmacology for hypertension management
Week 31:
Neurological Assessment
⦁ Overview of neurological disorders
⦁ Approaches to neurological assessment
⦁ Assessment of various neurological problems
⦁ Management of neurological problems
Week32
Diabetes and Dialysis
⦁ Introduction to diabetes
⦁ Dialysis treatment for diabetes patients
⦁ Management of complications from diabetes
⦁ Nutrition for diabetes in dialysis patients
Week 33
Vascular Access Procedures
⦁ Overview of vascular access
⦁ Types of vascular access
⦁ Surgical procedures for Vascular access
⦁ Alternative access techniques
Week 34
integumentary System and Dialysis
⦁ The importance of the integumentary system
⦁ Types of wounds in renal patients
⦁ Vascular access infections
⦁ Prevention and management of integumentary complications
Week35
Epidemiology of Kidney Disease
⦁ Introduction to epidemiology
⦁ Population factors associated with kidney disease
⦁ Epidemiological factors of kidney disease
⦁ Management of prevalent and incident kidney disease
Week36
Dialysis in a Global Context
⦁ Overview of global epidemiology of kidney disease
⦁ Environmental factors influencing kidney disease
⦁ Resource utilization in dialysis care
⦁ Comparative dialysis car
Week37
Transfusion Management
⦁ Transfusion guidelines on hemodialysis patients
⦁ Indications for blood transfusions therapy
⦁ Transfusion reactions
⦁ Blood-borne infectious diseases
Week38
Nutrition Management
⦁ Introduction to Nutrition management in Dialysis patients
⦁ Nutritional requirements of renal patients
⦁ Common nutrition problems associated with kidney disease
⦁ Diet guidelines for Dialysis patients
Week39
Approach to Anemia Management
Introduction to Anemia in Dialysis patients
The role of erythropoietin in Anemia in Dialysis patients
⦁ Cause of Anemia in Dialysis patients
⦁ Therapies to manage Anemia in Dialysis patients
Week40
End-of-Life Care
⦁ Commonly encountered situations in end-of-life care for dialysis patients
⦁ Ethical considerations
⦁ Pain management
⦁ Grief counseling
Week41
Quality Assurance and Quality Improvement
⦁ Overview of Quality Assurance
⦁ Quality improvement techniques
⦁ Quality assurance procedures
⦁ Measuring performance metrics
Week43
Research Methodologies
⦁ Introduction to Research Methodologies
⦁ Research designs
⦁ Types of research
⦁ Conducting an EBP project
Week44
Research in Dialysis Therapy
⦁ Overview of research in Dialysis Therapy
⦁ Historical perspective
⦁ Evidence-based practice related to Dialysis care
⦁ Dialysis research database
Week45
Emerging Treatment Modalities
⦁ Introduction to emerging treatment modalities in Dialysis therapy
⦁ Cell-based approaches
⦁ Regeneration therapies
⦁ Gene therapies
Week42
Legislation and Regulations
⦁ Introduction to legislative framework
⦁ The role of organizations in setting standards for dialysis centers
⦁ Health insurance and Dialysis
⦁ The role of Medicare and Medicaid
Week46
Communication and Collaboration with Healthcare Team
⦁ Teamwork in Dialysis care
⦁ Relationship between Dialysis technician and other health care professionals
Referral to Specialists
Communication skills and customer service
Week47
Risk Management
⦁ Overview of risk management
⦁ Identification and mitigation of risks
⦁ Reporting and investigation of risks
⦁ Documentation of risk management protocol
Week48
Personal and Professional Development
⦁ Personal development
⦁ Professional growth and development
⦁ Continuing education
⦁ Leadership
Week49
Lean Six Sigma methodology
⦁ Introduction to Lean Six Sigma methodology
⦁ Six Sigma principles
⦁ Using Six Sigma to identify dialysis center challenges
⦁ Ways to use LSS in dialysis care
Week50
Certification and Accreditation
⦁ Overview of Certification
⦁ The role of Certification
⦁ Accreditation process for dialysis centers
⦁ The value of Certification and Accreditation
Week 51
Careers and Opportunities
⦁ Career paths within Dialysis Therapy
⦁ Industry trends in Dialysis care
⦁ Laws and regulations that affect Dialysis careers
⦁ Professional organizations and affiliations
Week 52
Review and Exam Preparation
⦁ Review of the topics and concepts covered in the course
⦁ Examination preparation
-Final Examination
-Clinical Competency Check Off

Length: 960 clock hours/52 Instructional Weeks
Awarded: Diploma
Program Credit: 58
Mode of Delivery: (online & in person)
Registration: $15,000.00
Tuition: $416,000.00
Lab Fee: $9,000.00
Uniform: $10,000.00
Course Material: $27,000.00
Insurance: Contact the accounts department for more information