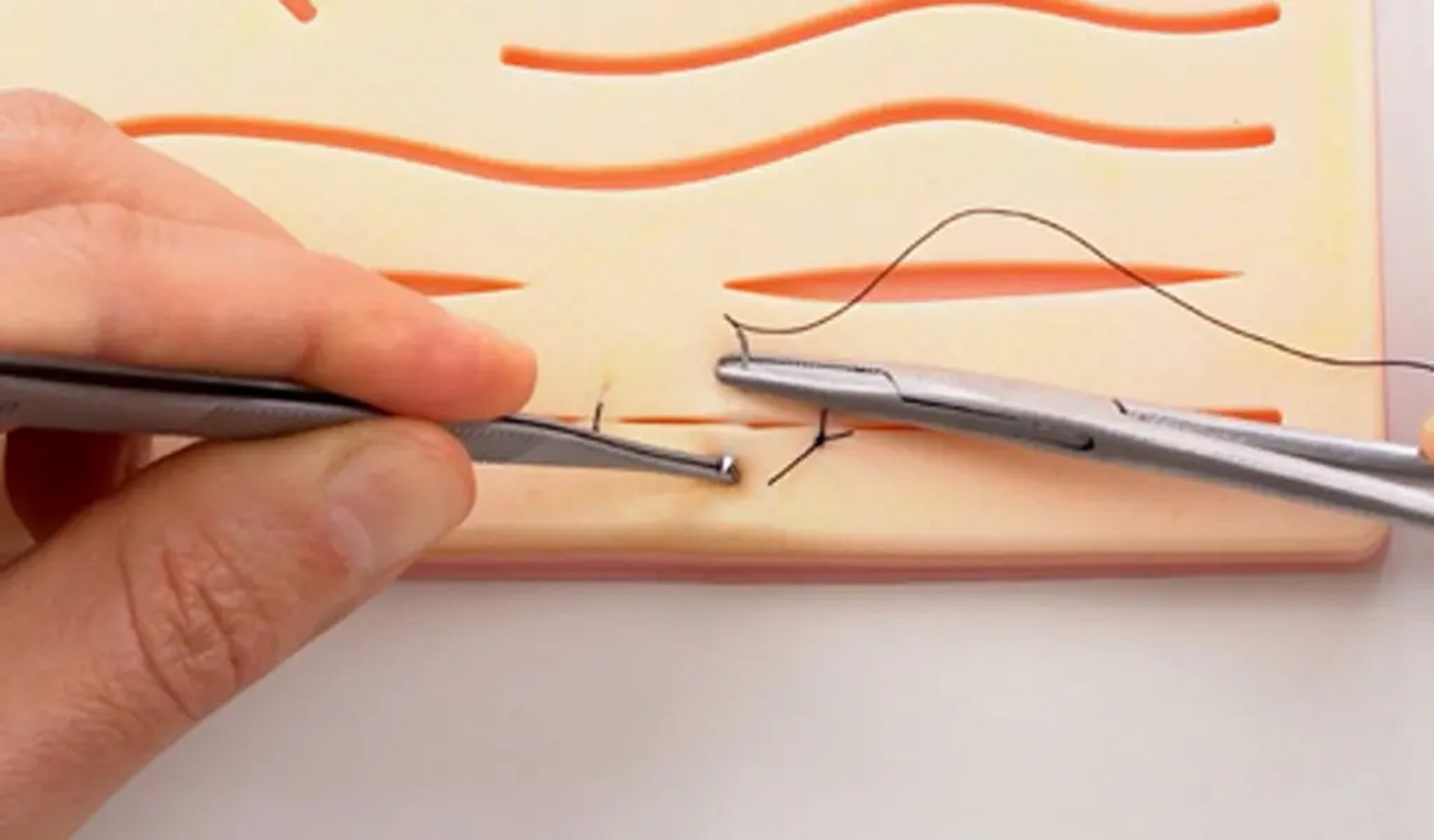 Advanced Wound Care & Suturing Techniques
About the course:
Suturing is a clinical skill, and it takes time and deliberate practice to learn and master. Instrument handling and knot-tying techniques should be perfected while training with medical models. Patients are for treatment – not for practice. In the courses, we cover all the basics of wound closure and show you how to practice at home in a safe, dry environment.
Our suturing course teaches you the essential techniques that will allow you to leap forward in your skills and stand out from your colleagues.
Who should do this course?
This course is aimed at helping as many people as possible, from medical students to physicians, general practitioners, nurses, emergency doctors, and anyone else who wants to learn a range of vital suturing techniques. If you want to learn or improve on your suturing skills to help give the best patient care and stand out from your colleagues, then this course is likely for you!
Course contents
Our suturing course teaches a range of skills and techniques including:
Basic Instruments
Suture placement
Suture removal
Using a needle driver to control the suture needle
Skin staple placement and removal
JP Drain management
Why should I do this course?
It's a fast-track learning process – everything taught in this course can be found in a combination of books, by going to theatre lists. After a number of months or even years, you will likely have picked up many of the techniques and tips taught in this course. Ultimately, our mission is to improve your skill and make this accessible to as many people as possible regardless of income or background.
Length: 4 (2 hour sessions)
Awarded: Certificate
Mode of Delivery: in person
Registration: $500.00
Tuition: $2,000.00 (Suture kit included)